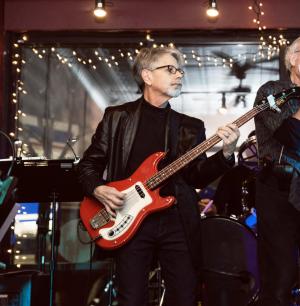 Specialization
:
Organizational inequality, workplace discrimination, media & popular culture.
Education
:
Ph.D., University of Wisconsin
Bio
:
William T. Bielby was on the sociology faculty at UC Santa Barbara from 1977 until his retirement in 2004.  He served as department chair from 1993 to 1998 and is a past president of the American Sociological Association.  His area of expertise is organizational inequality, with an emphasis on workplace discrimination.  He has testified in numerous class action employment discrimination cases, including several of the largest ever litigated in the United States.
In 2017 Professor Bielby retired from his half-time faculty position at the University of Illinois, Chicago to engage full-time in efforts managing, promoting, and performing with his band The Newports, a nine-piece soul/rock/blues ensemble.  Professor Bielby co-founded the band when he was in eighth grade and relaunched it in 2014.  The Newports perform their eclectic mix of soul, rock and blues at music festivals, concert venues, night clubs, and at charity events throughout the Chicago area, northwest Indiana, and southwest Michigan.  The band's first album, "The Newports:  Blues, Rock, Soul," was released on Cherry Ridge Records in July 2019 and a follow-up EP will be released on the label in late 2021.