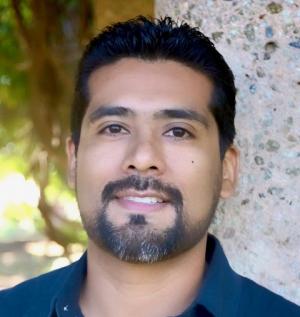 Specialization
:
Urban ethnography, juvenile justice, Latino sociology
Education
:
Ph.D., University of Berkeley
Bio
:
Professor Rios's work analyzes the role of social control and education in determining the well-being of young people living in urban marginality; tracks the social consequences of the punitive state and punitive social control-across institutional settings; and examines young people's resilience and responses to social marginalization.  He uses insight from his research to promote equitable policies and develop programs to improve the lives of marginalized youths. 
Rios's book Punished: Policing the Lives of Black and Latino Boys (NYU Press, 2011), analyzes how juvenile crime policies and criminalization affect the everyday lives of urban youth.  Punished is Winner of, the Oliver Cromwell Cox Book Award, American Sociological Association, Section on Racial and Ethnic Minorities; Honorable Mention for Outstanding Book Award, American Sociological Association, Section on Inequality, Poverty, and Mobility; C. Wright Mills Book Award Finalist, Society for the Study of Social Problems; Distinguished Book Award, American Sociological Association, Section on Latina/o Sociology and Honorable Mention for the Eduardo Bonilla-Silva Book Award, Society for the Study of Social Problems.
In his latest book Human Targets: Schools, Police, and the Criminalization of Latino Youth (University of Chicago Press, 2017) Rios finds the traditional good kid/bad kid, street kid/decent kid dichotomy is much too simplistic, arguing instead that authorities and institutions help create these identities—and that they can play an instrumental role in providing young people with the resources for shifting between roles.  He finds that to be a poor Latino youth is to be a human target—victimized and considered an enemy by others, viewed as a threat to law enforcement and schools, and burdened by stigma, disrepute, and punishment.  Human Targets was a selection for the LA Times Festival of Books in 2017.
Rios has also published on juvenile justice, masculinity, and race and crime in scholarly journals such as The Annals of the Academy of Political and Social Sciences, The Annual Review of Sociology, Latino Studies, and Critical Criminology.  He is also the author of three trade books aimed at public audiences. 
Professor Rios was awarded the 2017 Public Understanding of Sociology Award by the American Sociological Association.   The award is given to a "person or persons who have made exemplary contributions to advance the public understanding of sociology, sociological research, and scholarship among the general public."  He is currently Chair of the Latina/o Sociology Section, American Sociological Association. 
Rios engages in multiple public sociology projects.  One of his recent projects is an intervention with high school students that have been pushed-out.  A documentary film, funded by Sundance, The Ford Foundation, Corporation for Public Broadcasting, YouthBuild and other foundations, featuring his work is scheduled to premiere in Fall 2018 (thepushouts.com).  His Ted Talk "Help for the Kids the Education System Ignores" has garnered over 1.3 million views.
In 2018 Rios was one of two nominees for Vice President of the American Sociological Association.
Courses
:
Comparative Racial Studies; Ethnography; Juvenile Justice; Introduction to Sociology; Policing and Restorative Justice; Studying People; Masculinity; Justice, Law, and Inequality; Educational Equity.