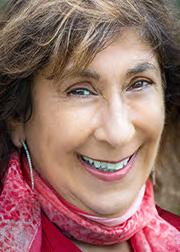 Education
:
Ph.D., Social and Political Sciences, King's College, Cambridge University, UK
Bio
:
My interdisciplinary scholarship draws upon the lenses of sociology, film studies, 'race'/ethnic studies, critical development studies, gender studies –all of these embrace the humanities and the arts -- through which to understand inequalities around the world. I have been instrumental in establishing Women, Culture, Development (WCD), an area of study which argues that culture as lived experience is a key point of entry to comprehend how change can be made, and why inequalities persist. To that end, creative writing, and related art forms, offer key insights to the problem that sociology has to tackle: how to end inequalities around the world. My more recent work increasingly centers the human aspects of planet earth's climate crisis. Since 2006 I have disseminated my research in the form of research documentary films, and have led and collaborated on a variety of public art projects. www.mirrorandhammerfilms.com
WCD argues that the reason development has failed the Third World is because development policies are overly economistic, women are not viewed as potential agents of change and culture is not considered as part of the lived experiences of development. It reflects the interdisciplinary directions that I have continued to take with my academic work, and for which UCSB is known as the flagship campus within the UC system. My research spans many regions of the world, connects interdisciplinary scholarship and social change, and juxtaposes the past, present, and the future to suggest a new set of vantage points through which to look at the possibilities for Third World Development. It is these new vantage points and possibilities that will also help richer countries to ameliorate inequalities. I strive to offer a fresh approach to issues in development, aiming my work at change makers, who include scholars, policy makers, artists, activists, and related constituencies.
Courses
:
156A:  Introduction to Women, Culture, and Development
156B:  Seminar in Women, Culture, and Development
185S:  Special Topics in Social Theory (Theories of Globalization)
212F: Feminist Methods
213: Critical Ethnography
265W:  Women, Culture and Development