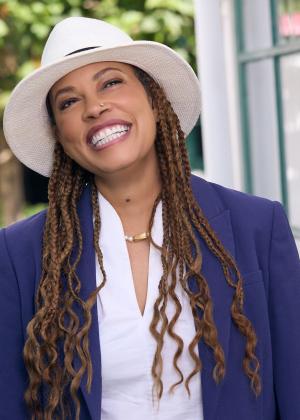 Specialization
:
Gender, Inequality, Intersectionality, Critical Race Theory, Feminist Science and Technology Studies, Sociology of Race, Racism & Anti-Racism, Work and Organizations, Visual Sociology
Bio
:
France Winddance Twine is a Professor of Sociology, an ethnographer, documentary filmmaker and feminist race theorist whose research is intersectional, international and innovative. Her research is distinguished by its breadth and depth. Twine has conducted field research in Brazil, Britain, UK and Spain. Before returning to UCSB, Twine was a Professor of Sociology at Duke University.  Twine's first academic appointments were in Women's Studies and International Studies at the University of Washington, Seattle where she founded the Latin American Studies unit within the Jackson School of International Studies. Twine is a research affiliate at Cambridge University where she is collaborating with the Sociology of Reproduction research group.  Twine is the author and editor of eleven books. In A White Side of Black Britain: interracial intimacy and racial literacy (2010) Twine developed her concept of racial literacy, which she introduced in a 2014 article. Racial literacy, one of Twine's major theoretical contribution, refers to forms of intellectual labor, cultural practices and strategies employed to counter and respond to racism. 
In 2020, Twine won the 2020 Distinguished Career Award from the Race, Gender and Class section of the American Sociological Association. 
Twine's recent publications include:
Geek Girls: Inequality and Opportunity in Silicon Valley
"The Racial Contours of Queer Reproduction", in Routledge Handbook of Anthropology of Reproduction, (with M. Smietana) edited by Sallie Han and Cecilia Tomori (2021)
"Brokers, Bootcamps and H1-B visas: Pathways to Technically-Skilled Careers in Silicon Valley" (2019b) (with M. Rha) in ISAesymposium, International Sociological Association.
"Technology's Invisible Women: Black Geek Girls in Silicon Valley and the Failure of Diversity Initiatives", in International Journal of Critical Diversity Studies, vol. 1, no. 1 (2018a): 58-79.
"Gender-Fluid Geek Girls: Negotiating Inequality Regimes in the Tech Industry", Gender & Society, Vol. 31, no.1 (2017): 28-50.
Millennial Messiahs, Female Fixers and Corporate Boards: Gender, Labor and Power in Tech TV", Film Quarterly, Vol. 76, No. 3, pp. 25-35
Courses
:
Sociology of the Body (118B)
Sociology of Girlhood (155T)
Sociology of Technology (118T)
Race, Class and Gender (255R)
Field Research Methods (211A/B)
Social Life of Technologies (145T)
Sociology of Digital Technologies (230)