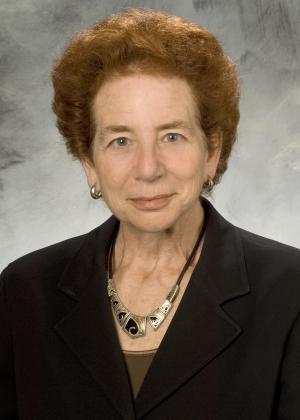 Specialization
:
Sexuality, feminist and gender studies, social movements, health/AIDS, lesbian/gay studies
Education
:
Ph.D., University of Massachusetts
Bio
:
Professor Schneider has been at UC Santa Barbara since 1981, contributing to the development of the feminist studies specialization in the Sociology Department, as well as being a founding mother of the UCSB Women's Studies Program (now called the Feminist Studies Program). Beth is also Affiliated Faculty in the Department of Feminist Studies at the University of California, Santa Barbara. Her primary research areas are sexuality and gender studies, political and social movements, and health. Her publications include The Social Context of AIDS; Women Resisting AIDS: Feminist Strategies of Empowerment; and The Lesbian and Gay Studies Reader (with Peter Nardi).  With Dr. Jane Ward, she co-edited a volume of Gender & Society entitled The Reaches of Heteronormativity. Dr. Schneider served for ten years on the Editorial Board of the international journal Sexualities, for four years as the Editor of Gender & Society, one of the top five journals in gender and women's studies, and twice chaired the Sexualities Section of the American Sociological Association. In 2014, she was honored with the Sociology of AIDS Network Award for Career Contributions to the Sociology of AIDS.  Dr. Schneider recently won the Feminist Mentoring Award from Sociologists for Women in Society (SWS) and earlier in her career received the university Academic Senate Award as Outstanding Faculty Graduate Mentor. She has been a leader in shaping the UCSB diversity efforts: Currently, she is in her 9th year as Director of the McNair Scholars Program and served for 5 years as the Co-Principal Investigator for UC-DIGSSS (Diversity in Graduate Studies in the Social Sciences), a project that served U.S. underrepresented graduate students funded by the National Science Foundation.  Professor Schneider just completed two terms as the Chair of the Academic Senate Committee on Diversity and Equity and continues on the UC President's Council on LGBTQ faculty, staff, and students.   Currently Professor Schneider is engaged in two streams of research: one, an examination of the interplay of electoral politics and social movements through a case study of activist generations in a feminist political action committee, and two, a sociological account of lesbians' struggles for erotic justice over the last 50 years. In the local community, she is on the Board of Directors of the Santa Barbara Women's Political Committee.