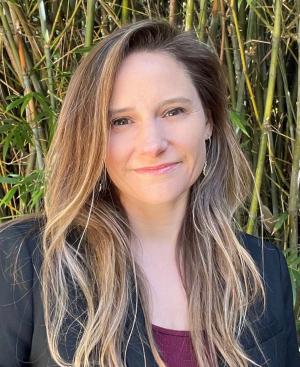 Associate Professor
Director of Graduate Studies
Specialization
:
Gender, families, social psychology, economic sociology, organizations, work
Education
:
Ph.D., Cornell University
Bio
:
Why Do Gender Inequalities Persist in Work, Families, and the Economy?
Despite large-scale social changes over the last several decades, gender is still a key factor that influences who becomes a business leader or entrepreneur, who makes scientific discoveries, and who shoulders the responsibility for housework and caregiving. The central goal of my research is to identify and understand the social processes that reproduce particularly persistent forms of inequality like these. My analytic strategy centers on making theoretical connections between micro-level social psychological processes and macro-level institutional structures. To this end, I employ multiple methodologies, including experimental studies, large-scale survey analysis, cross-national comparisons and in-depth interviews. Recent and ongoing projects examine how organizational norms and practices and stereotypic beliefs about men's and women's traits and abilities matter for understanding phenomena such as men's overrepresentation in science, engineering and entrepreneurship, the household division of labor, and gendered patterns of hiring and workplace authority.
Selected Publications:
Thébaud, Sarah, Sabino Kornrich and Leah Ruppanner. (equal authorship). 2019. "Good Housekeeping, Great Expectations: Gender and Housework Norms." Sociological Methods and Research May 30.
Thébaud, Sarah and Laura Halcomb. 2019. "One Step Forward? Advances and Setbacks on the Path Toward Gender Equality in Families and Work." Sociology Compass May 21
Thébaud, Sarah and Maria Charles. 2018. "Segregation, Stereotypes and STEM." Social Sciences 7, 111: doi:10.3390/socsci7070111
Charles, Maria and Sarah Thébaud, editors. 2018. Gender and STEM: Understanding Segregation in Science, Technology, Engineering and Mathematics. Social Sciences Special Issue. MDPI.
Byrne, Janice, Salma Fattoum and Sarah Thébaud. 2018. "A Suitable Boy? Gendered Roles and Hierarchies in Family Business Succession." European Management Review.
Doering, Laura and Sarah Thébaud. 2017. "The Effects of Gendered Occupational Roles on Men's and Women's Workplace Authority: Evidence from Microfinance." American Sociological Review 82(3):542-567.
Kuwabara, Ko and Sarah Thébaud. 2017. "When Beauty Doesn't Pay: Gender and Beauty Biases among Entrepreneurs in a Peer-to-peer Loan Market." Social Forces 95(4):1371-1398.
Weeden, Kim A., Sarah Thébaud, and Dafna Gelbgiser. 2017. "Degrees of Difference: Gender Segregation of US Doctorates by Field and Institutional Prestige." Sociological Science 4:123-150.
Thébaud, Sarah and David S. Pedulla. (equal authorship). 2016. "Masculinity and the Stalled Revolution: How Gender Ideologies and Norms Shape Young Men's Responses to Work-Family Policies." Gender & Society  30(4): 590-617.
Thébaud, Sarah and Amanda J. Sharkey. 2016. "Unequal Hard Times: The Influence of The Great Recession on Gender Bias in Entrepreneurial Investment Markets." Sociological Science 3:1-31.
Thébaud, Sarah. 2016. "Passing up the Job: The Role of Gendered Organizations and Families in the Entrepreneurial Career Process." Entrepreneurship Theory and Practice.
Thébaud, Sarah. 2015. "Business as Plan B? Institutional Foundations of Gender Inequality in Entrepreneurship across 24 Industrialized Countries." Administrative Science Quarterly 60(4):671-711.
Thébaud, Sarah. 2015. "Status Beliefs and the Spirit of Capitalism: Accounting for Gender Biases in Entrepreneurship and Innovation." Social Forces 94: 61-86.
Pedulla, David S. and Sarah Thébaud (equal authorship). 2015. "Can We Finish the Revolution? Gender, Work-Family Ideals, and Institutional Constraint." American Sociological Review. 80(1):116-139.
Thébaud, Sarah. 2010. "Gender and Entrepreneurship as a Career Choice: Do Self-Assessments of Ability Matter?" Social Psychology Quarterly 73(2): 288-304.
Thébaud, Sarah. 2010. "Masculinity, Bargaining and Breadwinning: Understanding Men's Housework in the Cultural Context of Paid Work." Gender & Society 24 (3): 330-354.
Cha, Youngjoo and Sarah Thébaud (equal authorship). 2009. "Labor Markets, Breadwinning, and Beliefs: How Economic Context Shapes Men's Gender Ideology." Gender & Society 23 (2): 215-243.
Correll, Shelley J., Sarah Thébaud and Stephen Benard. 2007. "An Introduction to the Social Psychology of Gender". Pp. 1-18 in Shelley J. Correll, ed., Social Psychology of Gender (Advances in Group Processes Volume 24) New York: Elsevier.
Selected Policy Briefs, Press Articles, and Blogposts
On gendered occupational roles:
BBC News, CBS News, Salon, Quartz, Time, ASA Work-in-Progress
On entrepreneurship and work-family policies:
LSE Business Review, Council on Contemporary Families, Fortune
On gender bias in entrepreneurship:
Newsweek, The New Republic
On work-family preferences and policies:
LSE USAPP World Economic Forum, Huffington Post
Courses
:
Graduate Courses
SOC 290B: Graduate Professional Development Seminar
SOC 245A: Graduate Gender Seminar
Undergraduate Courses
SOC 155B: Sociological Perspectives on Women
SOC 153: Women and Work
SOC 196H: Honors Practicum
SOC 108A: Research Traditions
SOC 185G: Theories of Gender and Inequality