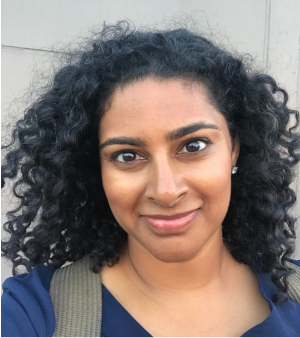 Specialization
:
Race, Social Movements, Gender, Asian American Studies
Education
:
B.A., Michigan State University
M.P.P., University of Michigan
Bio
:
Naomi Joseph (she/her/hers) joined the UCSB Sociology department in 2018 as a PhD student. She studies South Asian American social movements, activism, and culture. Before coming to UCSB, she worked as a Senior Analyst for Abt Associates in the DC metro area, and as a Program Officer at Financial Services Volunteer Corps. Naomi serves as President of the UCSB Asian Pacific Islander Graduate Student Alliance, a co-convener of the UCSB Asian American Studies Collective, and a member of the Sociology Graduate Student Association. Naomi holds a Masters in Sociology from UCSB, a Masters in Public Policy from the University of Michigan, and Bachelors degrees in International Relations and English from Michigan State University.
Courses
:
As Instructor of Record: "Freedom Fighters: Studying the Science of Social Movements" with UCSB Summer Research Associates, Summer 2020
As Teaching Assistant:
Introduction to Sociology
Sociology of Race and Ethnicity
Studying People at Firsthand: Observational Methods in Sociology
Introduction to Ethnomethodology
Globalization and Resistance